7:00 - 7:30am Pick you up at your hotel/stay in Hue city and transfer to the Demilitarized Zone in Quang tri
- Arrive in La Vang is a shrine located in Hai Lang district, Quang Tri province. Christians believe that Mary appeared in this area in 1978 and a church was erected near the three banyan tree. This is an important place of pilgrimage of Catholics Vietnam
And then Doc Mieu Base: There's basically nothing left of this old American base save a rusting tank and a sign. Apparently this once formed the backbone of the "eagle eyes of america" electronic monitoring fence.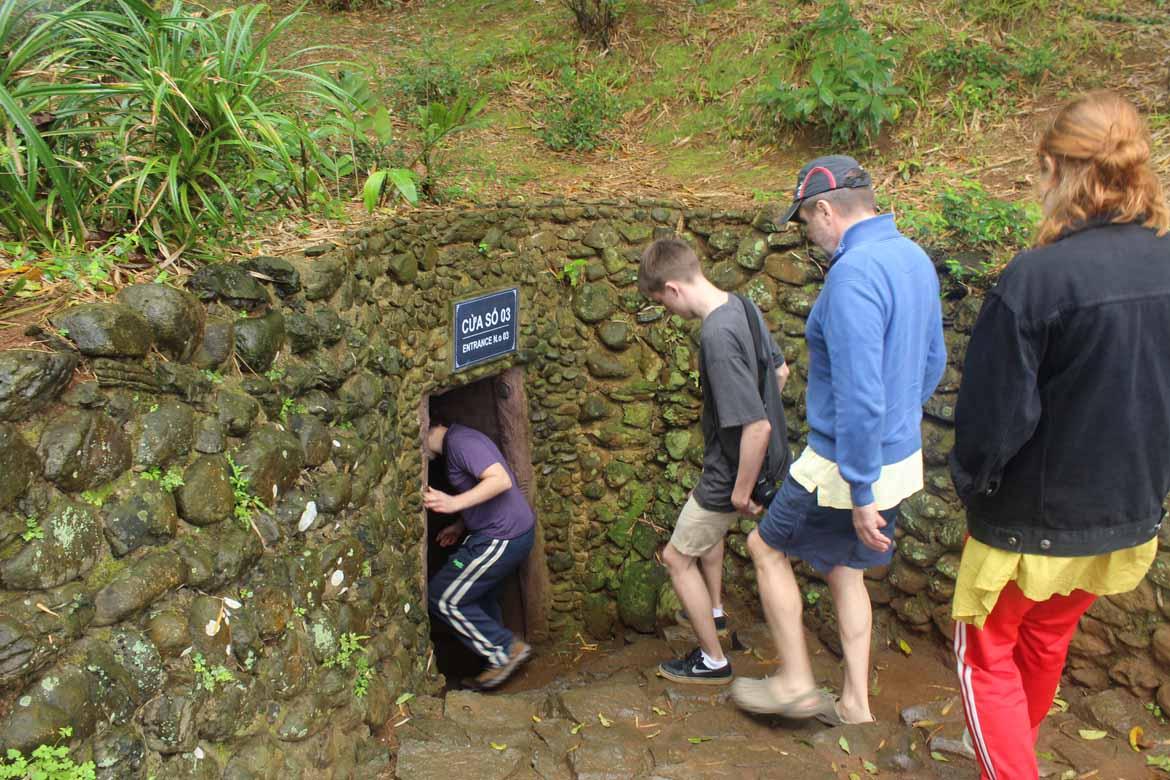 - After that you continue to visit Hien Luong bridge and Ben Hai river. The river that was the only true demarcation line between the North and South of Vietnam after the Geneva agreement.
- Visit Vinh Moc tunnels. Vinh Moc tunnels is famous as an underground village constructed to avoid bombardments during the American War ( 1965-1966).The complex includes wells, kitchens and rooms for each family and spaces for healthcare.
Tour End.
PRICE - PLEASE CONTACT US VIA EMAIL: skyhoianto[email protected] or whatsapp +84937051015, our fan page: https://www.facebook.com/skyhoiantours/ TO KNOW PRICE
---
Inclusion: Pick up and Drop off, Petrol, Road tolls, Parking fee, Tour Guide,Lunch, Water.
---
Exclusion Personal fee,Travel Insurance.
---
* Don't hesitate, contact us now and we will work together to make it become a reality!
* URGENT BOOKING? PLEASE CALL/WHATSAPP : +84 937051015