The small village of My Lai is located in Quang Ngai province, which was believed to be a stronghold of the communist National Liberation Front (NLF) or Viet Cong (VC) during the Vietnam War.
Quang Ngai province was therefore a frequent target of U.S. and South Vietnamese bombing attacks, and the entire region was heavily strafed with Agent Orange, the deadly herbicide.
In March 1968, Charlie Company—part of the Americal Division's 11th Infantry Brigade—received word that VC guerrillas had taken control of the neighboring village of Son My. Charlie Company was sent to the area on March 16 for a search-and-destroy mission.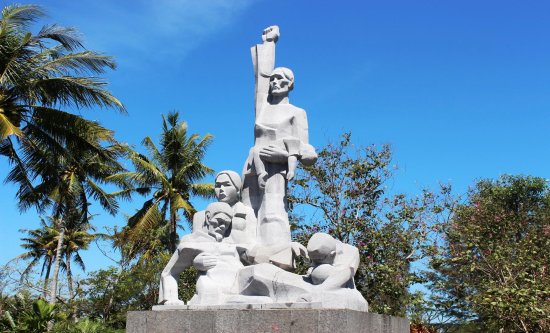 At the time, morale among U.S. soldiers on the ground was dwindling, especially in the wake of the North Vietnamese-led Tet Offensive, which was launched in January 1968. Charlie Company had lost some 28 of its members to death or injuries, and was down to just over 100 men.
PRICE FROM HOI AN -MY LAI MASSACRE- HOI AN BY PRIVATE CAR
Private Car Type
Picture of Car
Price VND

Sedan

(Max 3 People)

1,399,000vnd

Minivan 7 seats

(Max 5 persons)

1,599,000vnd
Van 16 seats
(Max 12 persons)
1,999,000vnd
---
Include : Private Car with driver can speak basic English, Petrol, Road tolls, Parking fee.
---
Exclude : Travel Insurance, Meals, Guide, Entrance Fee, Personal Fee.
---
* Don't hesitate, contact us now and we will work together to make it become a reality!
* URGENT BOOKING? PLEASE CALL/WHATSAPP : +84 937051015