*What we will do.
We will ride the bike on the path of many trees next to the rice fields, buffalo, cows in the field, the village road from the countryside to the wild road along the village.
First stopping at local family producing local rice pancake and mat weaving family.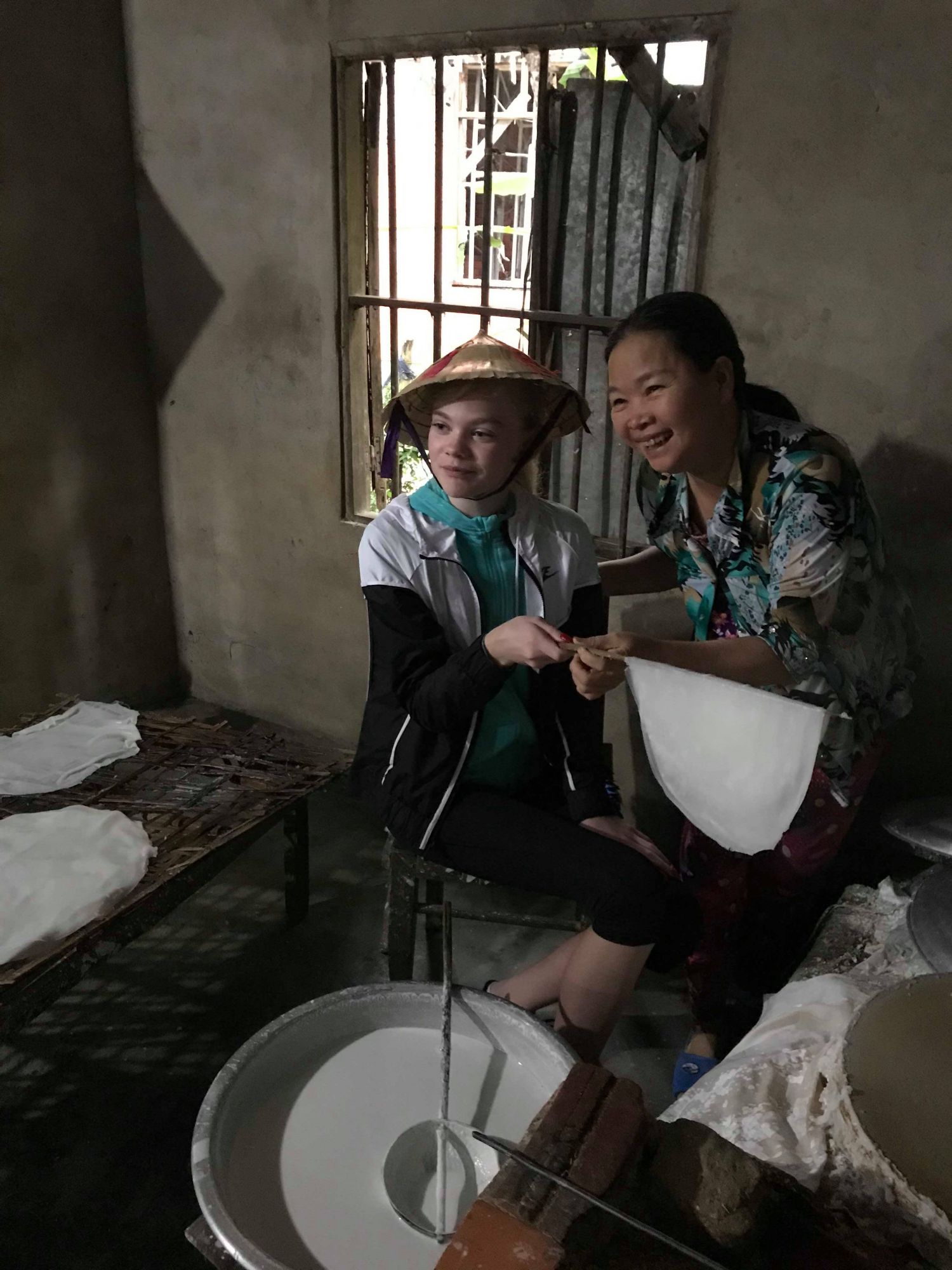 Cross from island to island with the unusual bridges made from wood or bamboo, and enjoy the beautiful surroundings.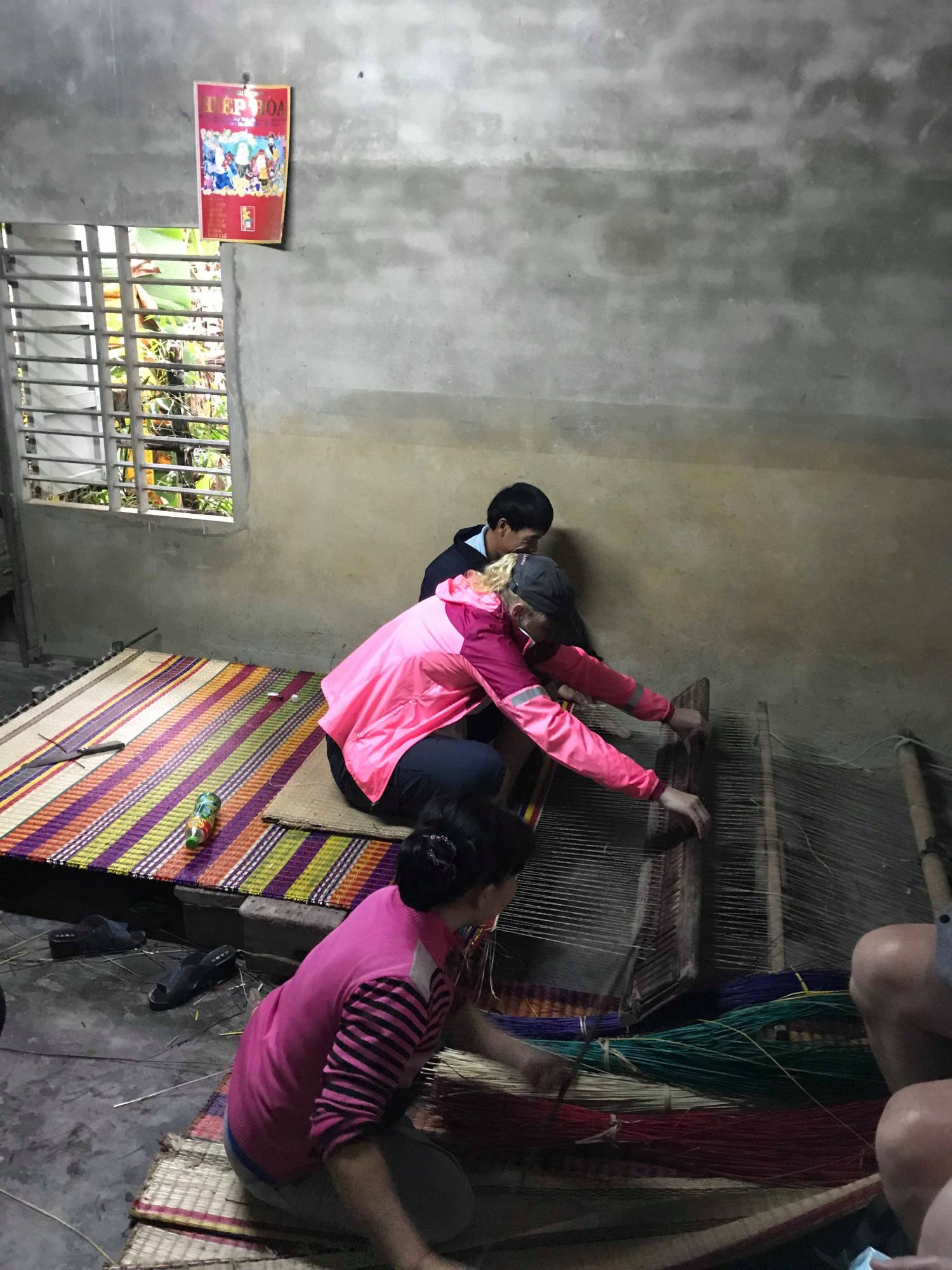 Then, saying goodbye Cam Kim Island, we will ride to Cam Thanh Village. On the way, you will contemplate the beauty of countryside in Vietnam. You will have an opportunity to stop and take many beautiful photos of rice paddies and water buffalo riding opportunities later.
Next, you move to Water- coconut jungle and have chance to rowing basket boats with the locals. You will be immersed in the natural beauty of the nipa palm forest. You can get some loveable handmade souvenirs made from nipa palm leaves such as hats, watches, rings…. Then you can cruise along Thu Bon River on the wooden boat and see some fishermen catching fishes with the fishing nets on the river.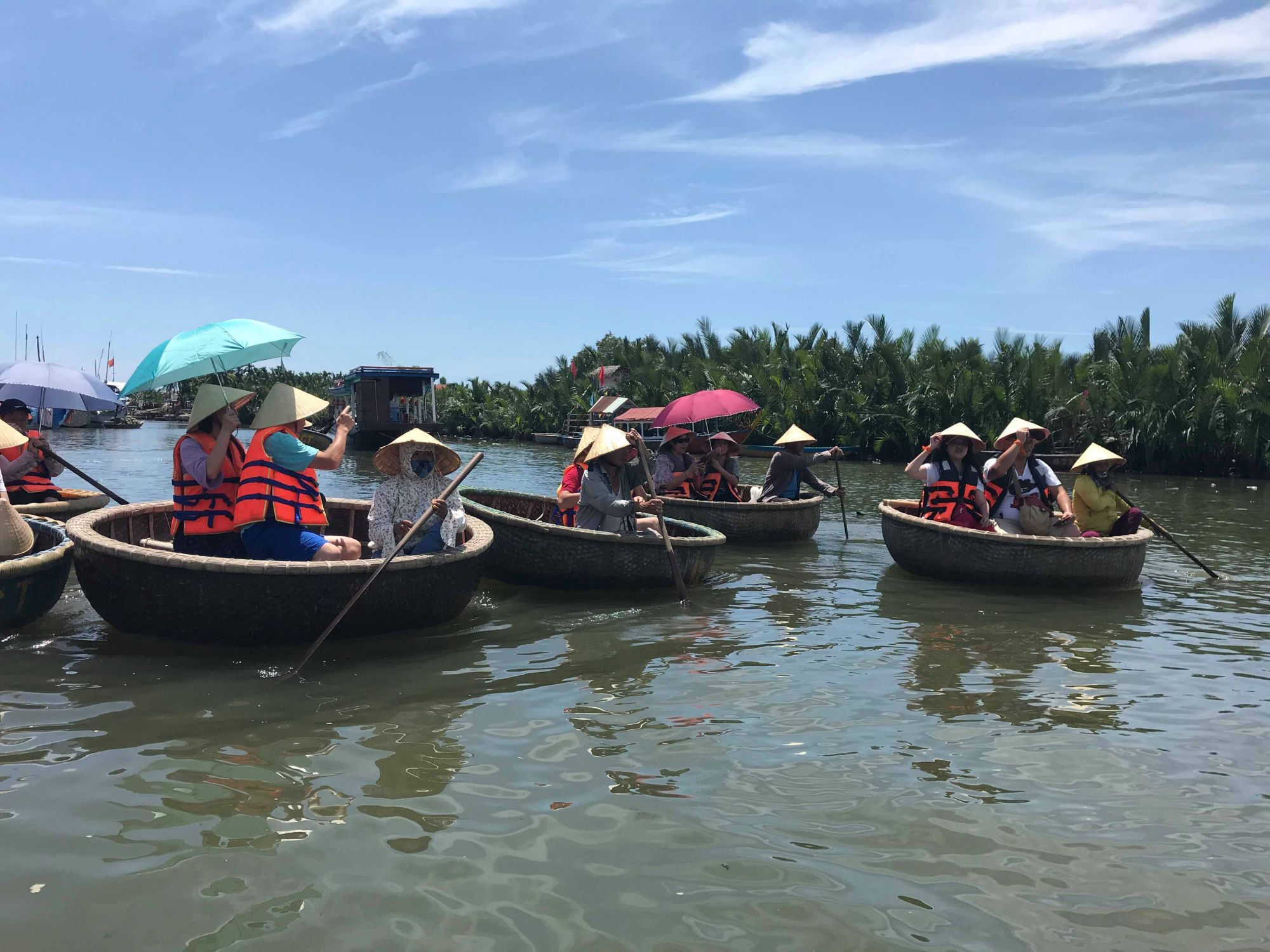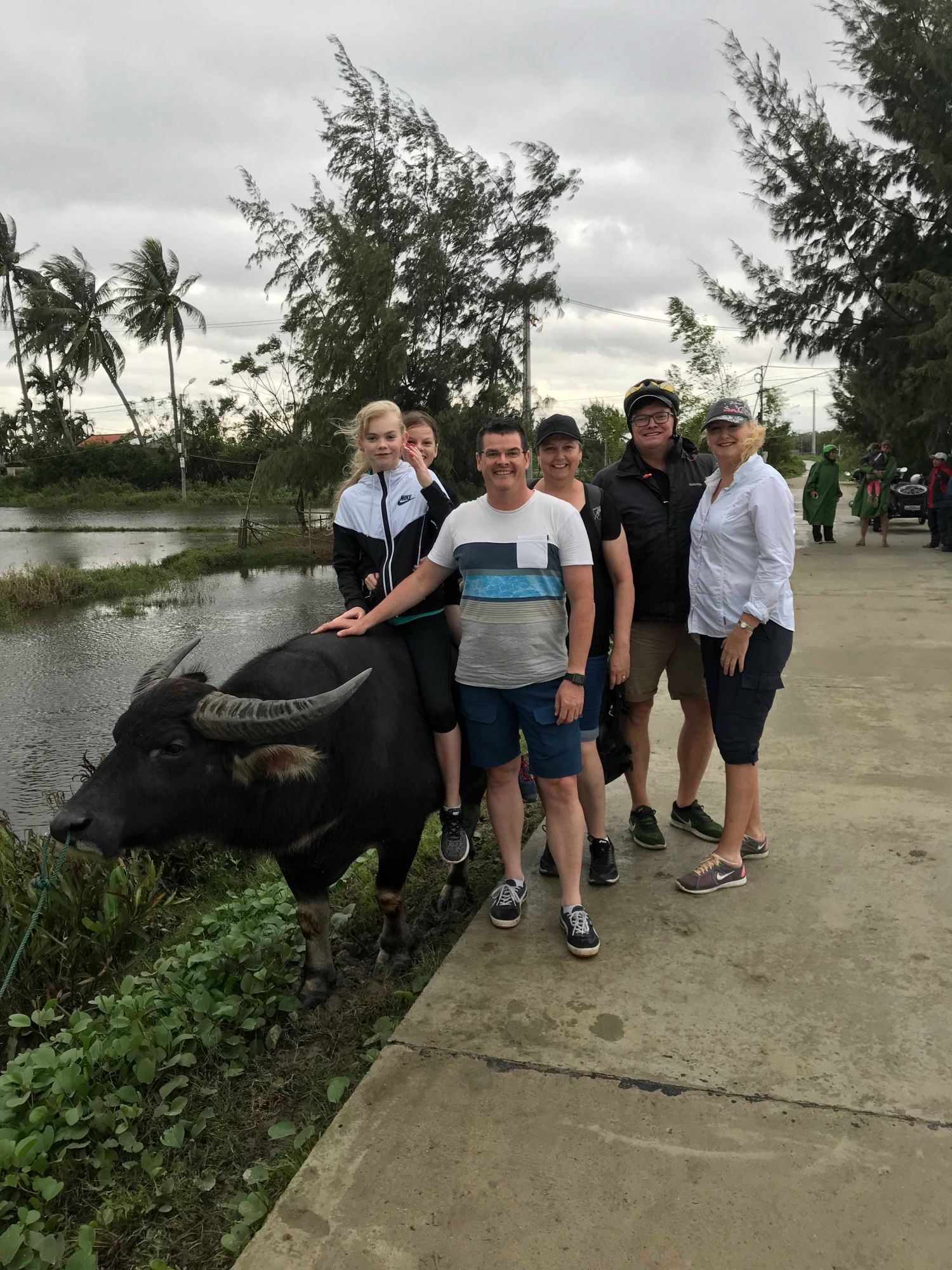 * What we will provide
Bicycle,motorbikes, car, water, local food and guide.
* Who can do this
Experience activities and the peaceful scene here, learn a lot about local culture.
* Why you should do this
Experience the local countryside on a full-day bicycle ride in a small-group tour
Cross the bamboo and wooden floating bridge, and ride through rice fields
Enjoy a boat ride on the Thu Bon River delta away from the tourist spots
Savor lunch at a local family's home, and discover the customs of a rural village.
Time: 4-6 hour
PRICE HOI AN COUNTRYSIDE TOUR BY BICYCLE.
Adult : 750,000vnd/ person
Children : 550,000vnd/ person ( 6-10 years old)
* Note: Please contact us to know price for Motorbike and by Car
* URGENT BOOKING? PLEASE CALL/WHATSAPP : +84 937051015